Mayir Grayhope
What do you need? Grayhopes can get anything.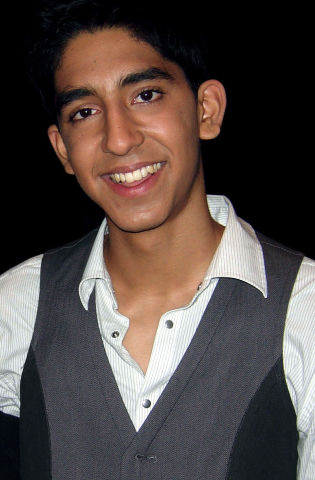 Social Rank: 9
Concept: Gray Market Fixer
Fealty: Crownsworn
Family: Grayhope
Gender: Male
Marital Status: Unmarried
Age: 21
Birthday: 2/10
Religion: Pantheon
Vocation: Sailor
Height: 5' 9"
Hair Color: Black
Eye Color: Brown
Skintone: Brown
Description: Mayir has black, wild hair, that he never seems to comb. It sticks out at all angles from his head, a tangle that defies both the barber's shears and the wind alike. Youthful, he has an easy smile, brown skin, and dark chocolate eyes that shine with mirth and keen perception. Mayir is also slender, and wiry, with quick, graceful movements of someone who is used to being underfoot and getting out of the way. Yet there is just a bit of muscle there too, of one who has had to lift and tote on the regular.
Personality: gAJUVwMAAE1heWlyIHB1dHMgdGhlIGh1c3RsZSBpbiBodXN0bGVyLiAgSGUgaGFzIGhhZCBtb3JlIHRpdGxlcyBhbmQgYnVzaW5lc3NlcyBhbmQgdmVudHVyZXMgaW4gaGlzIHR3ZW50eS1zb21ldGhpbmcgeWVhcnMgdGhhbiBzb21lIHBlb3BsZSBoYXZlIGluIGEgbGlmZXRpbWUuICBXaGV0aGVyIGl0IGlzIG1hcmtldGluZyB0aGUgZmFtaWx5IGJ1c2luZXNzIChIaWdod2F5IFJvYmJlcnkhIEFyeOKAmXMgZmluZXN0IHNob3AhIE5vIHJlZnVuZHMhKSBvciBtYWtpbmcgYSBxdWljayBzYWlsaW5nIHRyaXAgdXAgdGhlIGNvYXN0IHdpdGggc29tZSBjcmF0ZXMgb2YgcXVlc3Rpb25hYmxlIG9yaWdpbnMgKFdoYXQgaXMgdGhhdCBvZmZpY2VyPyAgWW91IGRlc2VydmUgYSBicmVhay4gIEhlcmUsIHRha2Ugc29tZSBjb2luIGFuZCB0YWtlIHRoZSBodXNiYW5kIG91dCBvbiB0aGUgdG93biEpLCBNYXlpciBoYXMgZG9uZSBpdCBhbGwuICBIZSBhbHdheXMgaGFzIHNvbWUgZ3JhbmRpb3NlIHNjaGVtZSB3aGljaCBoZSB3aWxsIGF0dGFjayB3aXRoIHplc3QgdW50aWwgaGUgZ2V0cyBib3JlZCB3aXRoIGl0IG9yIHVudGlsIGFub3RoZXIgb25lIGNvbWVzIGFsb25nLiAgQW5kIGhlIGtub3dzIGV2ZXJ5b25lISAgRGVzcGl0ZSBiZWluZyBzb21lIGd1dHRlciByYXQgZnJvbSB0aGUgTG93ZXJzLCBoZSB3aWxsIHRlbGwgeW91IGhvdyBoZSBoYXMgZGF0ZWQgcHJpbmNlc3NlcyBhbmQgY2Fyb3VzZWQgd2l0aCB0aGUgVGhyYXhpYW4gSGlnaCBMb3JkLiAgSG93PyAgV2VsbCwgYmVjYXVzZSBHcmF5aG9wZXMgY2FuIHRhbGsgdG8gYW55b25lIG9yIGdldCBhbnl0aGluZy4gIEl04oCZcyBqdXN0IGhvdyB0aGUgZmFtaWx5IHdvcmtzLnEBLg==
Background: gAJU8gYAAFdoZW4geW91IGdyb3cgdXAgaW4gdGhlIExvd2VyIEJvcm91Z2hzLCB0aGVyZSBpc24ndCByZWFsbHkgbXVjaCB0byBvbmUncyBjaGlsZGhvb2QuIE1heWlyJ3MgZmF0aGVyIHdhcyBhIHNhaWxvciB0aGF0IGNob3NlIHRoZSBzZWEgb3ZlciBob21lLCBoaXMgbW90aGVyIGEgdGF2ZXJuIHdlbmNoIHRoYXQgYmFyZWx5IGtlcHQgZm9vZCBvbiB0aGUgdGFibGUuIE1heWlyIHdlbnQgdG8gdGhlIGxlc3NvbnMgdGF1Z2h0IGJ5IHRoZSBTY2hvbGFycyBvZiBWZWxsaWNob3IgYW5kIGxlYXJuZWQgaGlzIGxldHRlcnMgYW5kIGhpcyBmaWd1cmVzLCB0aG91Z2ggaGUgaGFkIG5vIHJlYWwgc2tpbGwgYXQgaXQuIEluc3RlYWQsIGhlIHByZWZlcnJlZCB0byBydW4gYW5kIHJvdWdoaG91c2UgYW5kIHNuYXRjaCBhbmQgcnVuIHNvbWUgbW9yZS4lciVyQXMgTWF5aXIgY2FtZSB0byBhZ2UsIHNhaWxpbmcgd2FzIHRoZSBvbmx5IGNhcmVlciBoZSBtdWNoIGtuZXcgYWJvdXQsIGFuZCBzbyBoZSBzZXQgYWJvdXQgYmVjb21pbmcgYSBzYWlsb3IuIEJ1dCBNYXlpcidzIGhlYXJ0IHdhcyBub3QgaW4gaXQuIFRoZSB3b3JrIHdhcyBsb25nIGFuZCBoYXJkIGFuZCBiYWNrYnJlYWtpbmcsIGFuZCB0aGUgc2VhIGhhZCBubyByb21hbmNlIHRvIGl0LiBJdCBwYWlkIGNvaW4uIEJ1dCBNYXlpciBjYW1lIHRvIHJlYWxpemUgc29tZXRoaW5nIGltcG9ydGFudCBhYm91dCB0aGUgbWVyY2hhbnQgdHJhZGU6IFNocmlua2FnZS4gTm8gY29uc2lnbm9yIGV4cGVjdHMgZXZlcnkgYm9sdCBvZiBzaWxrIG9yIGp1ZyBvZiB3aGlza2V5IHRvIGFycml2ZSBhdCB0aGUgZGVzdGluYXRpb24uIFNvIHNvbWV0aW1lcyB0aGluZ3MgZmFsbCBvZmYgc2hpcHMuIEFuZCBzb21ldGltZXMgdGhvc2UgdGhpbmdzIGVuZCB1cCBmZW5jZWQgdG8gc3VpdGFibGUgc291cmNlcy4gQW5kIHNvbWV0aW1lcyBhIHNhaWxpbmcgZ29lcyBiZXR0ZXIgZm9yIE1heWlyIHRoYW4gaGUgZXhwZWN0cy4lciVyQWxvbmcgdGhlIHdheSwgTWF5aXIgZm91bmQgaGltc2VsZiB3b3JraW5nIHRoZSBzYW1lIGNyZXdzIG9mIG9uZSBNYWdwaWUgR3JheWhvcGUuIFNhaWwgbG9uZyBlbm91Z2ggYW5kIGl0IGhhcHBlbnMuIEFuZCBhcyB0aGVpciByZWxhdGlvbnNoaXAgZ3JldyBhbmQgTWF5aXIncyB1bmlxdWUgc2tpbGxzIGJlY2FtZSBoZWxwZnVsLCBNYXlpciBub3cgZmluZHMgaGltc2VsZiBhcyBwYXJ0IG9mIHRoZSBmYW1pbHksIG9uZSBhbW9uZyB0aG9zZSBhZG9wdGVkIGludG8gdGhlIGhvdXNlLiVyJXJTaW5jZSBqb2luaW5nIHRoZSBHcmF5aG9wZXMsIE1heWlyIGhhcyBkaXZlcnNpZmllZCBoaXMgYnVzaW5lc3Nlcy4gIE5vIGxvbmdlciAoYWxsZWdlZGx5KSBhIHNtYWxsLXRpbWUgZG9ja3lhcmQgdGhpZWYsIE1heWlyIGlzIGEgcHJvbW90ZXIgb2YgdGhlIGZhbWlseSBidXNpbmVzc2VzLCBhIGNhcHRhaW4gb2YgaGlzIG93biBzaGlwLCBhbmQgcGFydG5lciBhbmQgY28tZm91bmRlciBvZiBhIGRpenp5aW5nIG51bWJlciBvZiBidXNpbmVzc2VzIHdoaWNoIGFwcGVhciBub3QgdG8gZXhpc3QgdW50aWwgTWF5aXIgaGFwcGVucyB0byB0aGluayBvZiB0aGVtLiAgTWF5aXIgaGFzIHJpc2VuIHVwIHRoZSByYW5rcywgdG9vLCBsYW5kaW5nIGEgZ2lnIGFzIHRoZSBmYW1pbHnigJlzIHVuZGVyYm9zcyBhbmQgTWFncGll4oCZcyBzZWNvbmQtaW4tY29tbWFuZC4gIEhlIG1heSBub3QgYmUgYSBHcmF5aG9wZSBieSBibG9vZCwgYnV0IGhlIGlzIG9uZSBpbiBldmVyeSBvdGhlciB3YXkgdGhhdCBjb3VudHMucQEu